MakerBot, the pioneer of desktop 3D printing, has a new performance 3D printer made specifically for the professional segment: the MakerBot Method. It landed this week in Australia, bridging the gap between desktop and industrial 3D printing. 
The Method was developed from the ground up by leveraging industry-leading Stratasys technologies combined with MakerBot's accessibility and smart workflow features. The Method races past desktop 3D printers while ensuring dimensional accuracy and industrial 3D printer reliability.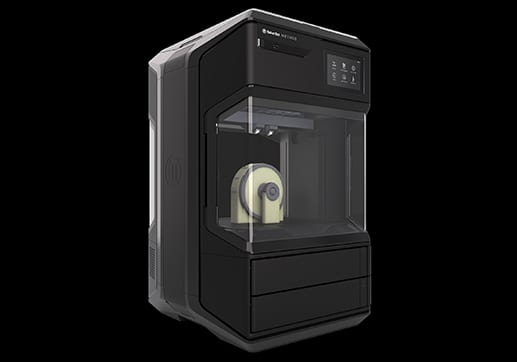 "We're excited to bring the Method to Australia to give maximum innovation for minimal investment." said Alloys CEO and MakerBot distributor in Australia, Paul Harman. "It's an agile solution perfect for designers, engineers, product developers and innovators."
MakerBot Method requires no technician or installation support, is up to 2x faster the desktop 3D printers and has a dimensional tolerance of +- 0.2mm. Featuring a circulated heated chamber, dual performance extruders, PVA soluble supports, it's 1/3 the first-year cost of an entry-level industrial 3D printer.
METHOD will be available to Australia via a network of Authorised resellers and will include local warranty and support. The warranty can also be upgraded to a replacement warranty that ensures you will not have any downtime with your new printer.
For more information about MakerBot Method visit https://makerbot.com.au/method-method-x/