Unlock your Method with MakerBot LABS
Experience an open materials platform
Unlock your METHOD 3D printer with unlimited materials. Utilising the MakerBot LABS Experimental Extruder opens up a whole world of 3D printing materials and possibilities with a host of third party products.
Experience an open materials platform that allows you to print with an incredible range of materials. Print third-party materials on an industrial 3D printing platform with modular hardware and advanced print settings.
Tap your innovative spirit and explore new 3D printing applications. Experiment with a wide range of materials and properties to bring your ideas to life.
Unlock more 3D printing materials
Discover pre-qualified materials from leading filament companies to explore new 3D printing applications.
LABS EXPERIMENTAL EXTRUDER
Experimental Extruder for MakerBot METHOD
The New LABS GEN 2 Experimental Extruder allows you to print more abrasive 3rd-party composites and polymers for longer thanks to upgraded hardened-steel components. The MakerBot Labs Experimental Extruder for Method and Method X is compatible with a wide range of third-party materials.
With the number of third-party composites available on the market today, th eLABS GEN 2 Experimental Extruder is optimised for some of the most abrasive materials available – like Carbon Fibre and ESD composites. Now you can print more composites and polymers with confidence
MakerBot METHOD LABS features engineered purpose-built toolheads for different material groups and applications, easily swappable in seconds and no tools required.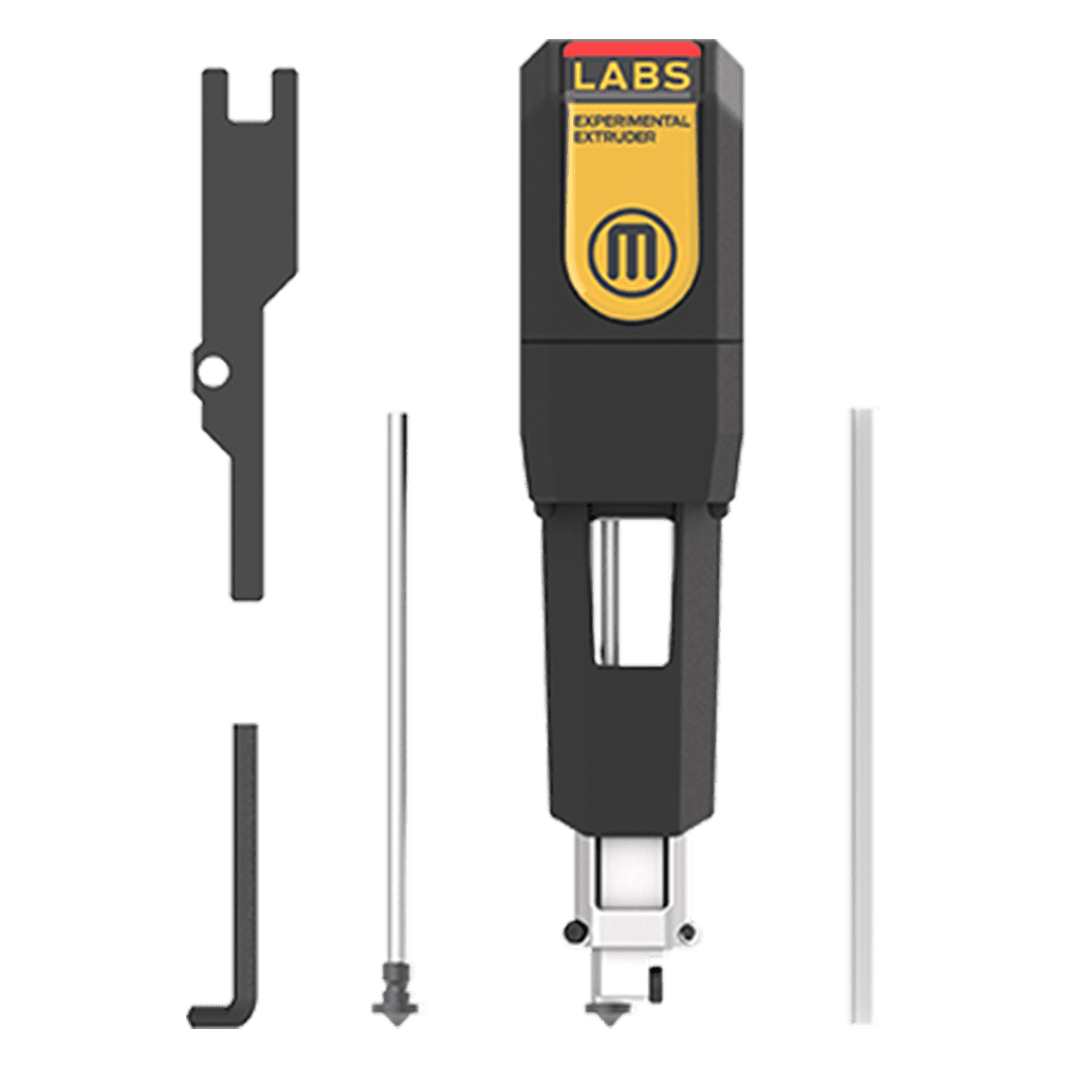 SWAPPING BETWEEN DIFFERENT METHOD EXTRUDERS IS INTUITIVE AND EASY
Equipped with a modified hot end, The LABS Experimental Extruder gives users advanced customisation options for a wide range of new materials, including interchangeable nozzle assemblies and expanded print settings in MakerBot's print preparation software, MakerBot Print. The Labs Extruder is capable of reaching up to 300°C, and includes sensors that track temperature, materials, and extruder jams.
While technically any material can be used with the Labs Extruder, MakerBot has partnered with and certified filament from several leading material companies such as: ABS CARBON FIBER from KIMYA. An ABS composite material with 30% chopped carbon fiber for improved stiffness and lower weight. PETG ESD from JABIL. An easy processing, Electrostatic Dissipative (ESD) product for printing parts that meet sensitive electronics and could be damaged by electrostatic discharge.
DURABIO™ from Mitsubishi Chemical. Bio-based, BPA free resin. It combines PMMA's transparency with a higher chemical and scratch resistance compared to polycarbonate (PC). PC-FR from Polymaker PolyMax™. A flame retardant polycarbonate (PC) filament (UL94V- 0/1.5 mm) displaying excellent toughness, strength and heat resistance.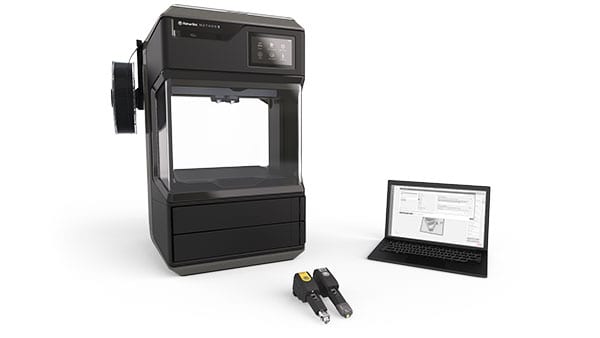 Ready to get started with LABS Experimental Extruder?
Visit the LABS Community at Thingiverse.
The MakerBot LABS Experimental Extruder for METHOD is an experimental product and not covered under MakerBot warranty.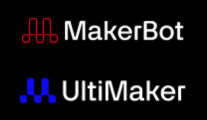 Find Us
HEAD OFFICE: 40 Koornang Rd, Scoresby
Victoria Australia 3179
3D Printers Australia : Melbourne, Adelaide, Brisbane, and Sydney