Smart HEPA Filtration for UltiMaker METHOD series 3D Printers
Breathe easy and keep your working environment pristine even when 3D printing engineering materials with smart HEPA filtration on the Clean Air System for METHOD.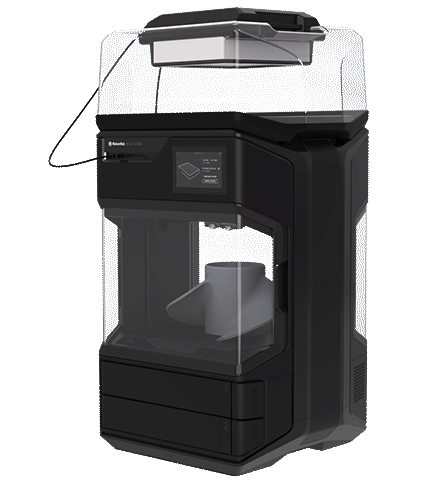 Designed for the METHOD line of 3D printers, this HEPA equipped filtration system sits flush on top of the printer and removes ultra-fine particles from the air. The Clean Air System plugs directly into the METHOD's computer for smart control capabilities, giving you environmentally safe conditions inside and outside the build chamber. You just slide the filter out of the housing and replace it with a brand new one when needed, making this system ideal for any METHOD and METHOD X 3D printer.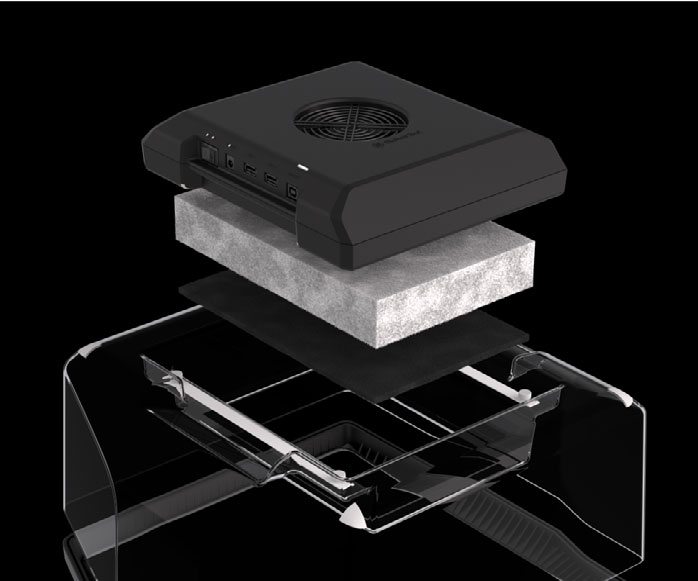 WORK SAFELY WITH HEPA FILTRATION
Safety in the workplace is our priority. Clean Air™ utilizes top of the line HEPA filtration to remove Ultra Fine Particles (UFPs) from the air – leaving your environment as clean – if not cleaner than it was before.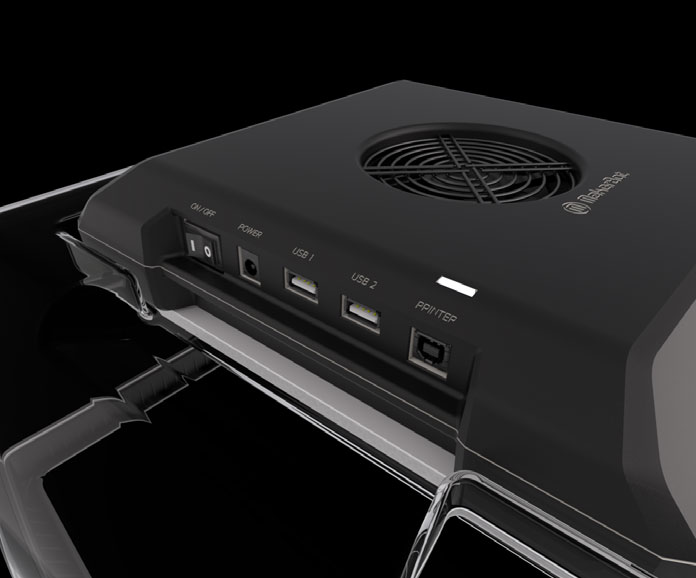 Clean Air plugs directly into METHOD's on board computer allowing it to be throttled up or down depending on material and chamber temperature providing optimal environmental conditions both inside the build chamber and out.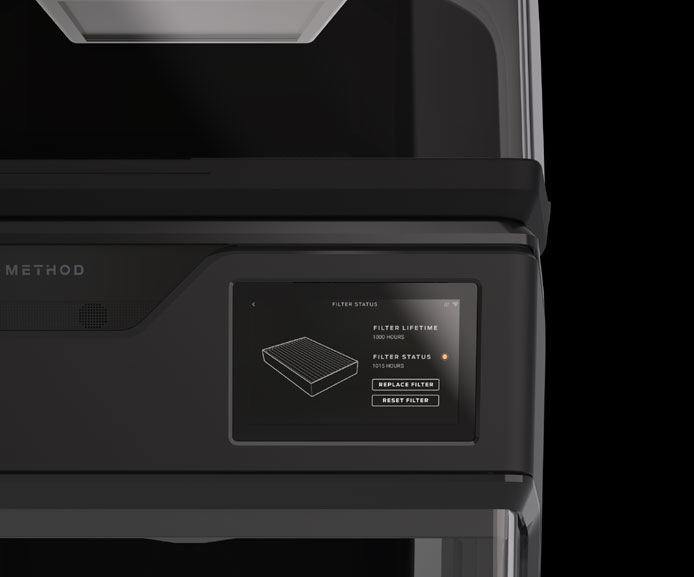 When it's time to replace your filters, Clean Air will let you know through your METHOD 3D printer's touch display. Easily snap the old filter out and slide a new one in – no tools required.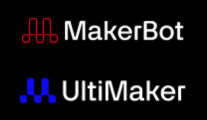 Find Us
HEAD OFFICE: 40 Koornang Rd, Scoresby
Victoria Australia 3179
3D Printers Australia : Melbourne, Adelaide, Brisbane, and Sydney