MakerBot believes there's an innovator in everyone. As a global leader in desktop 3D printing, we set the standard in reliability and ease-of-use by providing effective solutions for every stage of the desktop 3D printing process.
MakerBot deliver an award-winning 3D Printer range suitable for both Educators and Professionals, with local Australia Warranty and support.
Our Education range of best 3D printers in Australia are easy to use for both teachers and students.
The Method 3D printing platform offers a desktop replacement for industrial 3D printers.
MakerBot's reliability and ease of use sets us apart and promises you maximum innovation for minimal investment.
You can see our 3D Printers in action at our showrooms in Sydney, Brisbane, Melbourne and Adelaide. We also have a network of certified resellers Australia wide.
Contact us for more information or to find your closest authorised reseller.
Print carbon fiber reinforced nylon and other engineering-grade composite parts with three dimensional strength and accuracy like never before on METHOD's unique industrial desktop platform. The most affordable and versatile Carbon Fibre 3d printer
Why choose MakerBot?
MakerBot produce Robust 3D printers
Easy and reliable 3D printing
MakerBot is the leading 3D printer brand in education
Dimensional accuracy in our professional range and the ability to print with a wide variety of materials
MakerBot Cloudprint streamlines the 3D printing process and allows you to print from anywhere. Standard across the range
MakerBot Thingiverse Education: thousands of ready to use lesson plans spanning many classroom subjects
MakerBot 3D printing Certification program for teachers and students
Industry leading local Australia 3D Printer warranty and support
Official Distributor for MakerBot and METHOD 3D Printers in Australia
MakerBot Australia provide service, warranty and support for 3D Printers purchased through Australian Certified Resellers. Contact us for your nearest Seller
Makerbot 3D Printing
Software & Apps
MakerBot Australia carry a range of 3D Printers for Educators and Professionals. We offer local warranty and support, plus expert advice. Discover how Makerbot's software and apps make 3D Printing easier and more accurate.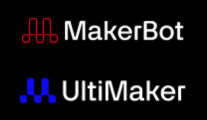 Find Us
HEAD OFFICE: 40 Koornang Rd, Scoresby
Victoria Australia 3179
3D Printers Australia : Melbourne, Adelaide, Brisbane, and Sydney